Summer Reading Activities at your Local Library
Kluwell Publications have put together a list of links to libraries from all over Australia who are offering a range of free workshops and activities for children over the holidays.
For a program of activities at your local library contact your regional branch and enjoy some time in the cool surrounded by books, books and more books.
NSW
The January program at the State Library of NSW has Kids Tours to look at the collection items and the people who collected them, illustration workshops where kids can create inspired pieces from authors and illustrators and an animal themed drop in centre.
http://www.sl.nsw.gov.au/learning/kids-and-families?page=2
QLD
The State Library of Queensland is running the Summer Festival: Tech + Stories + Play until 21 Jan 2018. The program is pretty exciting with features like Story Lab Arcade – a digital playground; Play Publishing House where kids can author, illustrate and publish their own story; and Tech Play Pop-Up that gets you moving, planning and playing in an interactive space; to name a few.
http://www.slq.qld.gov.au/summerfestival
VIC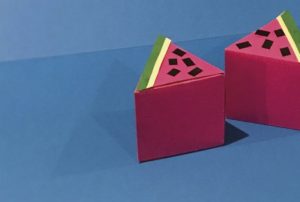 The State Library of Victoria has a selection of school holiday stuff for kids, including teenagers. Story Camp is a writing program for 12 – 15-year olds. Your teen will learn from professional story tellers how to write zines, poetry for spoken word and fiction. Story Island: an adventure in pictures is an exhibition touring various libraries in Victoria and at the State Library there is a drop in centre with creative paper design for kids 5 – 12 years.
 https://www.slv.vic.gov.au/whats-on/filter?type=120
TAS
Hobart LINC has a list of interesting activities, one that jumps out the most is the Simple Old-Fashioned Games where kids can join in with games that their parents and grandparent played as kids. On offer are robot programming sessions, cartooning and lettering workshops plus a list of programmes in libraries outside of Hobart.
https://www.linc.tas.gov.au/features/Pages/holiday-fun.aspx
WA
The State Library of Western Australia, ahead of West Australian Opera 2018 production of The Cunning Little Vixen is running a workshop in singing, creative design and colour-in activities, a make-up transformation and motif.
https://www.slwa.wa.gov.au/whats-on
SA
Libraries SA is co-ordinating a bevvy of activities in all libraries across South Australia. Click on the links with in the website for your regional centre to find out what's on offer.
http://www.libraries.sa.gov.au/page.aspx?u=15
ACT
Little kids to teenagers are catered for in the libraries in the ACT. There is a long list to choose from to get them out of the house and into your local library.
https://www.library.act.gov.au/learning/whats_on

And readers, no matter where in Australia you live or are holidaying; you can join the Summer Reading Club online and some local libraries are hosting their official program Game On.
http://www.summerreadingclub.org.au/program-portal/